Stamped Concrete Brisbane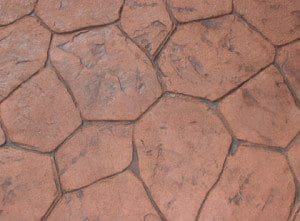 Stamped Concrete Brisbane, it may be a dying art, but Brisbane Concrete Services have been around for long enough and can still provide Stamped Concreting Services so you can have the exact finish you desire.
Stamped Concrete is the art of using a specialised concrete mixture to allow the use of a selection of concrete stamps to create a seamless finish that can be coloured and tinted to acheive the desired result.
Stamped concrete is one of those concrete finishes that is often mistaken as concrete stencil ect…
We do offer all types of concrete resurfacing including but not limited to Stencil Concrete, Coloured Concrete, Epoxy Flooring, Exposed Aggregate and more..
Get in touch with us today for a FREE Quote on Stamped Concrete in Brisbane… PH: 0404 859 045