Concrete Pathways Brisbane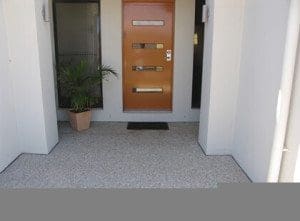 The very best in Concrete Footpaths Brisbane. Concrete Footpaths make clear directional options for your property or provide well deserved access to locations that are otherwise difficult to access in the wetter months.
NO more muddy Feet, so for an affordable price we can provide you with solutions to combat basic problems around the home and help create a beautiful concrete footpath that will be used for many years to come.
We can assist you with Concrete Pathways, Footpaths, Walkways and more. Just get in touch today and let our professional concrete contractors offer solutions that meets your budget.