Coloured Concrete Brisbane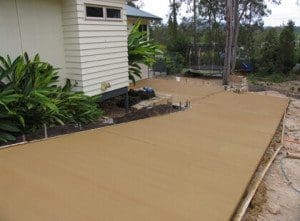 Coloured Concrete Brisbane as well as concrete driveways and concrete footpaths all in a range of colours and patterns.
products are available from Brisbane Concrete Services in all areas of South East Queensland. Simply navigate to our colour chart to find a selection of concrete colours that can be used to enhance your existing concrete or to be added into the special coloured concrete mix to create your coloured concrete area.
We only use the highest quality products available to us from the leading concrete product suppliers in Australia. We do not use inferior concrete colour products and offer a manufacturers warranty to ensure your concrete stays looking as it should for many years to come..
Get in touch with us today for a FREE Quote on Coloured Concrete products and services in Brisbane… PH:0404 859 045