Concrete Maintenance Brisbane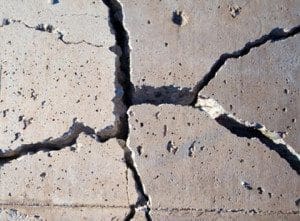 Concrete Maintenance is important for your concrete to stay in top condition. When making an investment such as extensions to your new or existing home or business.
Cleaning & Resealing concrete surfaces are important to the longevity of your concrete projects. Getting stuck with the painful process of having to remove the concrete and pay dumping fee's, then re-installing the new concrete, is NOT an option. Save time and money by looking after the concrete you have, or simply have it repaired fast.
For an obligation free quote on concrete maintenance, simply CLICK HERE
Get in touch with us today for a FREE Quote on Concrete Maintenance… PH: 0404 859 045
Concrete Maintenance Pricing And Features
Concrete Maintenance is essential and something you shouldn't put off, as it could cost you in the long run. Our crew don't mind coming out and discussing your concerns.
Quoting on Concrete Maintenance is priced per basis. We can advise on many options so its best we catch up to discuss your Concrete Maintenance project.
Get a quote on your Brisbane Concrete Maintenance project and find out why so many people choose Brisbane Concrete Services for there concreting needs.
Concrete Maintenance specialists with more than 20 years experience…
Affordable Concrete Maintenance Brisbane and Gold Coast