Concrete Resurfacing Brisbane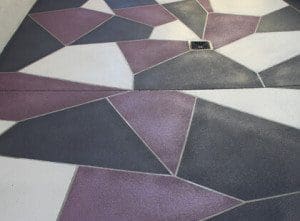 Concrete Resurfacing has a major impact on the overall look of a property. When you take into consideration that you have so many options, that's why our Concrete Experts are happy to guide you with their years of experience and inform you on the latest popular Resurfacing methods present in the industry.
Our concrete resurfacing professionals provide colour charts to assist you with selecting a colour and surface for your soon to be concreted area that will match your current look and feel. Some products simply work better in different locations for different reasons. But at least you have someone to call for advice when planing your next concrete resurfacing project!
For an obligation free quote on concrete resurfacing, simply CLICK HERE
Get in touch with us today for a FREE Quote on Concrete Resurfacing… PH: 0404 859 045
Concrete Resurfacing Pricing And Features
Concrete Resurfacing is really a personal choice when it comes to the design, colours and patterns. Remember it is going to be there for some time and it's important to get it right.
Pricing for Concrete Resurfacing really needs to be done after an inspection of the job site, although you can call us and get a rough estimate on the Concrete Resurfacing project. But no firm quote will be provided until the site inspection has been carried out.
Get a quote on your Concrete Resurfacing project and find out why so many people choose Brisbane Concrete Services for there concreting needs.
Concrete Resurfacing specialists with more than 20 years experience…
Affordable Concrete Resurfacing Brisbane and Gold Coast