Concrete Removal Brisbane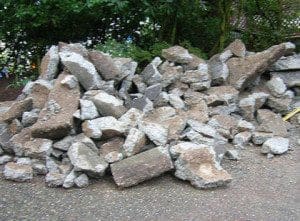 Concrete Removal services in Brisbane and surrounding area's focus on fast, efficient services at affordable prices. Not only do we remove the concrete, we also enjoy replacing it with new and improved concrete. Resurfacing the new concrete space to match the aesthetics of your home or business is our specialty.
Dumping fee's apply to all concrete removal jobs, as a standard part of the process. Although we may need to also use excavation equipment and machines to remove the concrete efficiently and effectively.
Any questions or concerns about any of the procedures that are required to remove the concrete? Please get in touch with our experienced team to learn more about what we can do for you.
For an obligation free quote on concrete removal, simply CLICK HERE
Get in touch with us today for a FREE Quote on Concrete Removal… PH: 0404 859 045
Concrete Removal Pricing And Features
Concrete Removal done right!
Pricing for Concrete Removal really needs to be done after an inspection of the job site, although you can call us and get a rough estimate on the Concrete Removal project. But no firm quote will be provided until the site inspection has been carried out.
Get a quote on your Concrete Removal project and find out why so many people choose Brisbane Concrete Services for there concreting needs.
Concrete Removal specialists with more than 20 years experience…
Affordable Concrete Removal Brisbane and Gold Coast