Concrete Garden Edging Brisbane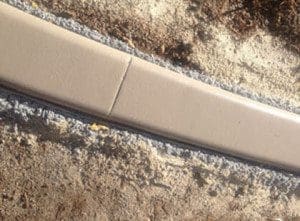 Concrete Garden Edging & Concrete Kurbing is a nice touch for garden and landscaping projects. We can assist you with the design and installation of your new concrete garden edging for your home or business.
Choose from a wide variety of colours and shapes that will help turn your garden into a good looking feature instead of a messy looking eyesore.
Get in touch with us today for a FREE Quote on Concrete Garden Edging in Brisbane… PH: 0404 859 045