Covercrete Covacrete Brisbane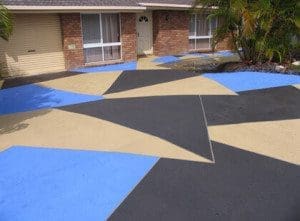 Covercrete Covacrete Brisbane, a complete range of colours to choose from, and you can also mix patterns to get your desired effect.
Covercrete is the way most people spell it, but it is actually called Covacrete. This product from Parchem Construction Supplies allows us to create a beautiful concrete finish using a special concrete mixture, patterns and colours.
You simply choose your design and colours and we can re-create your desired look to industry standards saving you the cost of replacing old and damaged concrete.
If your interested in Covcrete/Covacrete and would like a FREE quote, simply get in touch and chat with our very experienced concrete resurfacing team today!
Get in touch with us today for a FREE Quote on Covercrete Concrete Resurfacing in Brisbane… PH: 0404 859 045