Concrete Cutting Brisbane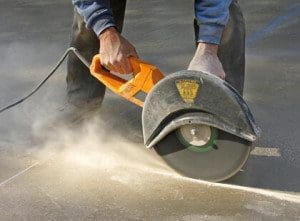 Concrete Cutting Brisbane is an essential part of the concreting process. You will require cuts in your concrete to ensure that the concrete does not end up full of cracks. Our experienced Brisbane based concrete cutting experts are ready to provide you with an affordable quote on your next concrete cutting project.
We provide concrete cutting services for; New Concrete Slabs, Concrete Slab Removal, Concrete Kurb Removal & General Concrete Cutting jobs.
Get in touch with us today for a FREE Quote on Concrete Cutting services in Brisbane… PH: 0404 859 045
Concrete Cutting Pricing And Features
Pricing for Concrete Cutting really needs to be done after an inspection of the job site, although you can call us and get a rough estimate on the Concrete Cutting project. But no firm quote will be provided until the site inspection has been carried out.
Get a quote on your Concrete Cutting project and find out why so many people choose Brisbane Concrete Services for there concreting needs.
Brisbane Based Concrete Cutting specialists with more than 20 years experience…
Affordable Concrete Cutting Brisbane and Gold Coast